Animations!


This post is a status update, which is how I track progress specific to my game. Check out my timeline to see what I've recently accomplished.
Key Events
First animations arrived.
All maps completed.
It's been a little while since the last status update, due to the holidays and a mean case of strep, but I have some pretty cool stuff to share. I had hoped to add the functionality for dialogue into the game, but my animator got back to me with some awesome animations and I just couldn't wait to implement them. So here's a look at 4 of the hero character animations hot off the assembly line.
https://www.youtube.com/watch?v=rZ1c3yvxv1Q&feature=youtu.be
There are some minor positioning issues to fix, but I'm really happy with the overall look of the animations so far. One thing I was worried about is the fact that the animations are being created in 3D even though I'm creating a 2D game. This was done so I can get more animations done for my money, but I did run the risk of the characters not looking quite right. I think the characters blend in really well and it's tough to know they were made as 3D models. So far I think I've made the right choice.
In addition to the animations, I now have 20⁄20 of the game maps completed and 14⁄18 of the characters completed. Here is a look at a newly completed evil sorceress character and battlefield map.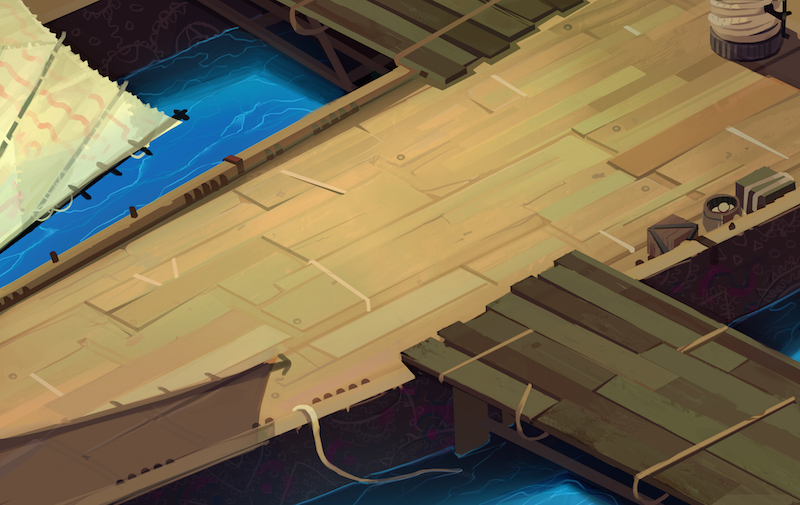 I still have a good amount of work for the illustrator to complete, including cut scenes, marketing material, and some user interface artwork, and it does look like I'm giong to go overbudget in this area. One thing that I'm starting to realize is how much time everything to do with a game takes, so although I'm goign to go a bit over budget, it won't break the bank. I can see how some games do break the bank, though.
As I had hoped after the last update, I really want to start implementing the character dialogue functionality. It's not because it's an extremely exciting feature to work on but because it's critical to the game and probably the last major programming piece that I haven't even touched. That being said, we'll see what artwork arrives and if I'm able to resist the urge of adding awesome animations instead of writing kinda boring code.